Your working environment is one of the factors that can affect your productivity. Aside, from you need a conducive environment to work, you also need a well-equipped and organized office to facilitate work and focus.
When you have an online business, you might want to build a home office for a start. This be due to not being able to afford an office and trying to cut the cost of starting the business. Once the business becomes profitable, you can start planning for another office.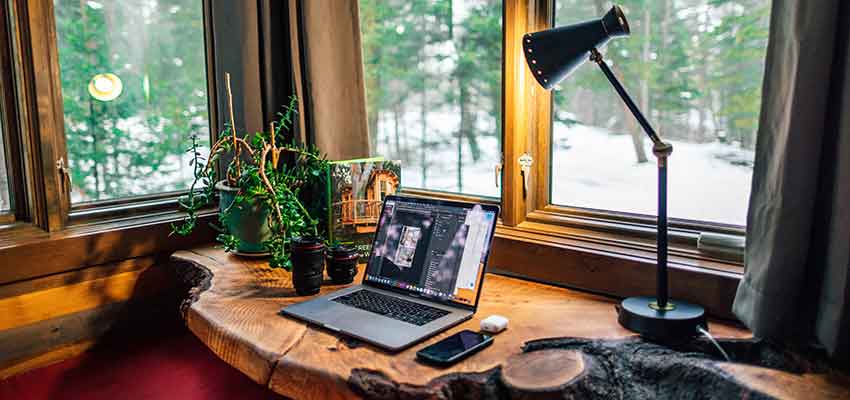 In this article, we have rounded up the most important tech accessories for the home office of your online business.
IMPORTANT HOME OFFICE ACCESSORIES
A standing Desk and comfortable Chair
A Large, High-Resolution Monitor
Keyboard and Laptop Stand
A Multi-Port Hub
A Bluetooth Mouse
A Powerful Wifi Router
Speaker
Pen and Paper Holder
STANDING DESK AND COMFORTABLE CHAIR
The first on the list is a comfortable chair and a standing desk. If you are going to work effectively, you are not going to stand doing that. For your work to be efficient and for you to be productive at the end of the day, you need to get a comfortable chair and a standing desk that best suits you. With modern technology, you can easily get a comfortable chair and desk that are adjustable.
A COMPUTER
Having a computer with the right types of software will be required when you are building an office for your online business. The computer will require internet-connectivity and should be fast. This will help to work efficiently and productively. You should read reviews to know the right type of computer, software and internet service provider to get.
For the monitor of the computer, you might want to opt for a large, high-resolution monitor. Using a large high-resolution monitor is one of the best ways you can improve your productivity. Plugging your computer into an external monitor expands your digital workspace. With a large high-resolution monitor, the images and videos will look extremely clear.
KEYBOARD AND LAPTOP STAND
When choosing your keyboard and laptop stand for your homework, it is important to choose a keyboard and laptop stand that have ergonomic designs.
A MULTI-PORT HUB
A multi-port hub allows you to connect all your accessories to your computer at once, this makes your work efficient and smart. You don't have to worry about using several cords to connect to your PC.
With a multi-port hub, you will be able to use your laptop with an external display, flash drive, camera memory card, printer, and cable modem at the same time. You can easily disconnect all of them when you are done.
A BLUETOOTH MOUSE
A Bluetooth mouse is another accessory you shouldn't forget for your home office. Instead of using a wired mouse, a Bluetooth mouse is more fast and effective. The scroll wheel has a nice click feeling which prevents you from scrolling too fast.
A POWERFUL WIFI ROUTER
If you are going to work efficiently online, you need a strong internet connection. A broadband connection will make your work easier and faster.
SPEAKER
Computers and laptops usually have their built-in speaker systems, however, this may not be enough for your work. It is important to have a portable speaker, they offer improved sound quality and are available in various sizes, shapes, and functionalities.
PEN AND PAPER HOLDER
Having a pen and paper holder is important. You can easily reach out to them when necessary.
Other accessories for your home office include
Book and File Holders
Clock
Tumbler or Mug
An HD Webcam
A paper Shredder
Noise Cancelling Headphones
Stress Balls or Game Cubes